Alexandra's Story
Over 25 years ago we opened Alexandra's in the heart of downtown Seattle. We provide current, lightly worn top designer clothing and accessories to Seattle's bargain hunters with great taste.
We developed a company that would find and assemble only the best previous seasons' clothing & accessories. We carry couture labels such as Chanel, YSL, Hermes, Lanvin, Gucci, Fendi, Armani, Burberry, Louis Vuitton, AKRIS and hundreds more- plus leading edge designers such as Prada, Comme des Garcons, Dolce & Gabbana, Rick Owens, Marni & Rundholz, to name just a few. You can also find young more moderately priced labels such as Diane von Furstenberg, Vince, Theory, J Crew, Milly, Joie, Alice+Olivia and much more.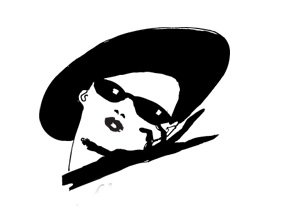 Our large 2400 sq ft. boutique holds thousands of items including designer handbags, jewelry, scarves, belts and sunglasses. We have lots of designer jeans as well as a large selection of separates, coats & leathers. Our evening gown and cocktail section is exceptional.
We assure every item is in perfect condition and impeccably clean and make them available for a fraction of the original cost. We treat our customers with the same care and regard they would find in the finest boutiques. The shopping experience itself is as much fun and as special as our clothing. Any woman with great taste and a limited budget can look and feel her best. Designer items are not limited to the elite, but available to every woman who shops Alexandra's — a secret treasure all your own.